Surgicutt Vet H and Surgicutt Vet K
Buccal Mucosal Bleeding Time Device
Test applicable to: Dog or Cat
Sample: Whole Blood
Surgicutt Vet H (dog) and Surgicutt Vet K (cat)  is a useful in-clinic screening device for the identification of thrombocytic and vascular bleeding disorders in dogs and cats by measuring the Buccal Mucosal Bleeding Time.
Surgicutt Vet H enables the veterinarian to make a standardised incision (white lancet -1.0mm deep and 5.0mm long) in 1/1000 second, based on an easy-to-use and simple incision lancet technique.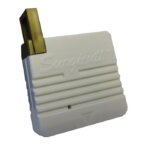 Surgicutt Vet K (yellow lancet – 0.5mm deep and 2.5mm long). This plastic device contains a sterile and fully automated retractable incision lancet.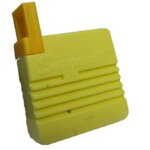 After planar placing on the mucosa, the nearly painless incision is made automatically by simply pushing the trigger. Due to the automatic retraction of the steel blade after setting the incision, there is no possibility of injury to either the animal or the vet.
The BMBT (Buccal Mucosal Bleeding Time) is the time that passes once an incision has been made with the use of Surgicutt Vet H or K until haemostasis is present.
Why test for Buccal Mucosal Bleeding Time?
It is important to test for Buccal Mucosal Bleeding Time as it will identify the state of haemostasis in the animal. Haemostasis is the complex physiological reaction the animals body has to all bleedings.
Clinical signs may vary from animal to animal but can include the following:
Surface bleeding
Bleeding from the gums
Recurrent nosebleeds
Blood in urine
Blood in faeces
Excessive blood present when clipping toenails
It can also be brought on due to excessive blood loss by surgery and minor physical trauma to the patient.
Advantages of Surgicutt Vet H and Surgicutt Vet K
Simple standardised test procedure
Store at Room Temperature – tests are ready to use immediately
Long shelf life
Fast interpretation within a few minutes
Standardised incision – easy to use
Surgicutt Instructions For Use
| Cat No | Description | Price |
| --- | --- | --- |
| 962-10 | Vetlab SURGICUTT Dog x 10 incision lancets and 10 filter papers | £62.00 (ex VAT) |
| 370 | SURGICUTT Vet H x 10 incision lancets and 10 filter papers | £84.00 (ex VAT) |
| 380 | SURGICUTT Vet K x 10 incision lancets and 10 filter papers | £84.00 (ex VAT) |