How To Order
To Place an Order with us you have the option of completing your Purchase Online as a guest or Opening an Business Account with us.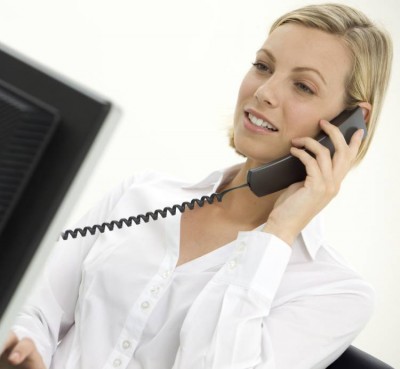 Opening a Business Account
Firstly, please contact us to check if you already have an account with us. You may have an account number and not be aware of it. If not, we make the process very easy for you and one of our friendly staff will guide you through a few quick steps. Orders can be taken by phone, fax or email, following completion of the Account Application form, you may also then register for Online Ordering through our website
Contact: 01798 874567
Email: info@vetlabsupplies.co.uk
To Open an Account with us, Please Complete the Online Account Application Form below
Download Our Price List & Order Form
Vetlab Supplies Ltd Order Form
Vetlab Supplies Ltd Terms & Conditions
Once we have processed the order we then send or email you a Pro-Forma invoice for you to approve. As soon as payment has been received we despatch your goods. Thereafter you will be invoiced in the normal way (30-day payment terms). Some exceptions may apply.
If you already have an account with us then you will receive an invoice for the normal 30-day payment.
Prices may vary from time to time or products may be discontinued, especially during this period of BREXIT & COVID 19. Please contact us if you require confirmation of our product costs.
Payment options for your first order
£ Sterling Cheques – Sent directly to Vetlab Supplies Ltd
BACS (our bank details will be on the invoice)
Credit Card all cards accepted EXCEPT American Express
Debit Card
Refunds
All refunds will be processed within 10 working days after the refund request is approved by Vetlab Supplies Ltd
Refunds of duplicate and overpayments made by the customer will be processed via the same source (original method of payment) within 10 working days post intimation by the customer
UK Carriage 
Small items weighing between 0 – 2Kg will be sent by post or courier (depending on the value of the order)
Larger items weighing 2Kg+ will be sent by courier (especially if they are high-value items)
Any orders containing Liquids or Hazardous Products will be sent by courier
For carriage charges, please contact the office on 01798 874567
UK Non Mainland (Including Scottish Isles, Channel Islands, Scilly Isles, Isle of Wight & Ireland)
We can send all items to these areas
Carriage will be quoted & charged for accordingly
Overseas and Republic of Ireland Customers
Please note that we cannot send items classified as Liquids or Hazardous to any overseas locations
Minimum Order Value £50.00 For Europe & ROI
Minimum Order Value £250.00 for International Orders outside of Europe
Please note that we cannot send items that contain Liquids, Hazardous or Electrical Equipment outside of Europe
All orders from non-UK customers would be on a Pro-Forma (pre-payment) basis unless purchase completed online and payment made in £-Sterling (British Pounds)
All EU customers will need to supply us with a valid EU VAT Registration number
(If a valid EU VAT Registration Number is not supplied, VAT will be charged at the standard UK rate)
Payment will be accepted by the following methods
BANK TRANSFER (our bank details will be on the invoice) All bank charges to be paid by the customer
Company Credit Card. All cards accepted EXCEPT American Express (ROI Only)
Company Debit Card (ROI Only)
Once payment has been received the goods will be despatched.
Overseas Carriage Charges
Items will normally be sent by courier (DHL or FedEx), 2-3 day service or 24-hour service if your goods are refrigerated or needed urgently. A quotation for the carriage charge will be included on the Pro-Forma Invoice or for Online Purchases at check out. (if no delivery options are shown for your address, please contact us for a quote)
You as the customer, are liable for all import duties, customs and local sales taxes levied by the country you reside in. Vetlab Supplies Ltd has no control over customs and import tax and we can't tell you exactly how much you will be charged as customs and import tax varies widely depending on the country you are situated in. Please note that duties may need to be paid directly to the courier on receipt.
As from January 2021 we can no longer supply products to Canada and the USA.
If you have any questions or queries, please do not hesitate to contact us and we will be delighted to help.