Description
Laboratory Consumables
The Vetlab range of general laboratory consumables includes biohazard bags, lint-free tissues and other day-to-day laboratory essentials. Above all, if there are any products that are not shown on our price list, we will do our very best to source them for you.
Biohazard Specimen Bags
Firstly, each Biohazard Bag is printed with the biohazard symbol and has a separate document pouch for documentation related to the sample, keeping it safe and easily accessible without having to open the pouch where the specimen is stored. Lastly, our biohazard specimen bags are high-quality resealable bags which are made from strong 200gsm polyethylene materials and as a result, they are designed for safe transportation of specimens along with their documentation.
Size = 6 x 5.5 + 8 inches
Biopsy Cassettes
These high-density acetal polymer biopsy cassettes are specially designed to hold the smallest biopsy specimens for processing, embedding and storage. The cassettes are made of acid and solvent resistant plastic. They have a stay-shut closure lid design and can be used without the need for foam or lens paper. In addition, they are supplied in small pack sizes of 10 or larger packs of 50.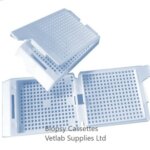 CellSafe+ Biopsy Capsule
The CellSafe+ Biopsy Capsule is designed to protect biopsy specimens during processing in use with routine histology cassettes. The CellSafe+ comprises 2 interlocking plastic frames – one slightly smaller than the other – which are linked by a mesh hinge. The frames surround a polyester mesh membrane with a pore size of 220 x 220 microns which will contain the majority of small specimens received for tissue processing.
The CellSafe+ can only be closed in one direction to produce a 3.1mm cavity. The mesh is x-ray transparent and therefore calcium content of fine needle biopsies of breast tissue (FNB Breast Cores) can be analysed without removing the biopsy from the CellSafe+.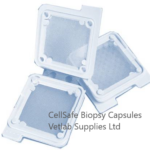 Culture, Disposable, Plastic Aseptic Inoculation Loops
Plastic Aseptic Inoculation Loops are a small simple tool used by veterinary laboratories and microbiologists investigating an inoculum from a culture of microorganisms. Inoculation loops are used to cultivate microbes on an agar plate transferring the inoculum for streaking and examining.
Most importantly, these inoculations loops are both sterile and aseptic. Aseptic loops are produced using HEPA filtration and from a moulding machine at 200°C and then packed in a sterile environment. This means the sterility assurance level of these loops is 10-3.
Finally, they are available in 1µl and 10µl and our inoculation loops are packaged in micro seal pouches of 20, which means you can keep them sterile for longer. All our loops are blue, 200mm in length, disposable and sold in quantities of 500 and 1000. Other sizes available, please contact us.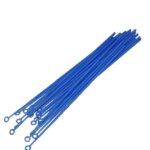 Disposable Weigh boats, Small Plastic Bowls 
These small plastic bowls or weighing boats are biologically inert and resistant to dilute and weak acids, aqueous solutions, bleaches and alcohols. 100ml fill, 8cm square and 2cm high with a shallow flat bottom to avoid tipping and temperature resistant up to +70 °C. Our small plastic bowls are also ideal for use in worm egg counts and are supplied in packs of 10.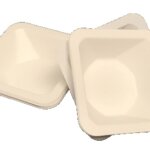 Dropper Bottles
Our clear PVC dropper bottles are ideal for storing and dispensing small amounts of stable or semi-viscous material. This 15ml dropper bottle has a single plug hole and LDPE with a polypropylene screw cap.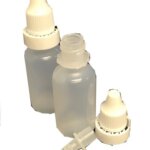 Kimberley-Clark Lint Free Medical Tissues
KIMCARE – Professional Wipes For General Laboratory Use
When you need to clean something small or delicate, such as precision veterinary instruments or optics, only ever use a professional medical lint-free wipe. 'Lint-free' refers to a material which leaves no trace of residue or fluff after being used. These professional wipes are ideal for cleaning the surfaces of glass microscope slides before use as well as for wiping capillary tubes after sealing. Kimberly-Clark Professional lint-free medical wipes are disposable, biodegradable, delicate task wipes, intended for use in laboratories and industrial settings. Finally, KIMCARE medical wipes are made from 100% recycled tissue paper and contain 80 tissues per box.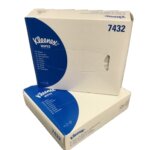 Measuring /Mixing Cylinder 50ml with 1ml Blue Graduations
This graduated 50ml measuring /mixing cylinder is supplied with a hexagonal base for better stability. The cylinder has an anti-suction feature which prevents it from sticking to wet surfaces. Manufactured by Azlon, this ultra-clear polypropylene provides enhanced visibility and chemical resistance. The measuring cylinder features 1ml subdivisions, a spout and is extremely durable making it suitable for use in a variety of laboratory applications including worm egg counts. Available in single units.
Test Tubes
Our test tubes are made from polystyrene and are transparent with a round base.  Measuring 11mm x 63mm with a fill volume of 2.5ml, they can be centrifuged up to 4,000xg. Stoppers can be purchased separately if required.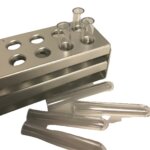 Vet-Tube Rack – Ideal for Holding Blood Collection Tubes and Microcentrifuge Tubes
This versatile storage rack can hold a combination of tubes which, makes it ideal when performing sequencing procedures or holding samples prior to processing.
The Vet-Tube rack has a dual conformation. On one side it takes 32 x 1.5ml – 2.0ml tubes (including our Vet-Tubes, Vetlab Tubes, Microcentrifuge tubes and 11mm test tubes) plus 8 x 0.5ml tubes. When reversed it accommodates 32 x 0.5ml tubes and 8 larger tubes. It is made from autoclavable plastic and comes complete with moulded indexing and a clear lift-off lid to protect your samples.
The Vet-Tube Rack comes in 5 different colours – blue, orange, pink, yellow and green.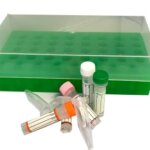 Wash Bottles 
The wash bottle is a 250ml polyethylene squeeze bottle with a nozzle, which is used to rinse various pieces of laboratory glassware including test tubes and round bottom flasks. It is sealed with a screw-top lid and, when hand pressure is applied to the bottle, the liquid becomes pressurised and forced through the nozzle into a narrow stream of liquid.
Wash bottles can be filled with a range of laboratory solvents and reagents, which may include distilled water, as well as detergent solutions and rinse solvents. Finally, wash bottles are particularly useful when preparing blood smears as they form part of the preparation protocol for Rapi-Diff staining.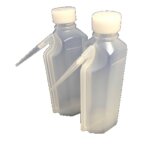 Wooden Applicator or Mixing Sticks
Our multi-purpose wooden sticks measure 14cm in length and are ideal for specimen transfer, mixing and other laboratory applications such as drop transfers and spot test sampling. They are Ideal for making blood smears and other general laboratory applications. Supplied in boxes of 1000.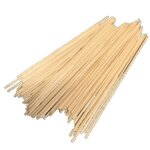 3M Petrifilm Spreaders
Large Square Spreader (for EL Plates) box of 2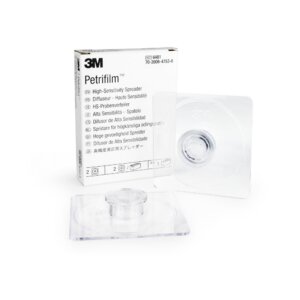 To see our range of Blood Collection Tubes… follow this link
To see our range of Universal Containers… follow this link