Haemocytometer
Improved Neubauer Counting Chamber
Haemocytometer Counting Chamber
Essentially used for counting blood cells, the Haemocytometer counting chamber is required for the microscopic manual cell counting of, erythrocytes (RBC, red blood cells), leukocytes (WBC, white blood cells), thrombocytes (PLT, platelets) and also sperm counts. Our Improved Neubauer counting chambers are manufactured to the highest standard in a piece of thermal and shock-resistant glass.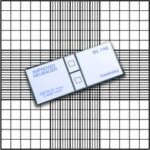 Haemocytometer Description
An H-shaped moat forms either one or two counting areas, or plateaus. Each plateau features an etched grid or ruling. The ruled surface is either 0.1mm or 0.2mm below the cover glass, limiting the Volume of 1 Square mm of blood or fluid over a square mm at 0.1cu.mm or 0.2cu.mm respectively.
More Info
Disposable Glass Counting Chambers

The disposable counting chambers are supplied in boxes of 25 and although they are for single-use only, they are manufactured from top-quality glass.
Advantages of Disposable Counting Chambers
• No Cover Glass Required (saves time, improves safety)
• No Cleaning Required (saves time, rapid sequence analysis)
• No Disinfection Required ( no risk of infection)
Product Description
These disposable counting chambers are made from high-quality glass and are used just like conventional counting chambers. The disposable chambers are much easier to handle and significantly reduce the risk of infection through the elimination of cleaning procedures.
Compared to PLASTIC single-use counting chambers no shrinkage (longevity) and higher precision in the manufacture (dimension stability). The Bioanalytics disposable counting chambers are IVD and CE certified.
Specimen
For the count in the disposable counting chamber, any sample material can be used (in dilution), which is also suitable for conventional counting chambers.
Applications
When using disposable counting chambers (particularly for in-vitro diagnostics), the same application rules are valid as for conventional counting chambers, notably, both counting chamber fields must be filled with the same sample and both fields have to be counted.
Instructions for Use Disposable Counting ChambersDisposable Glass Counting Chambers – Special Features
Bioanalytic disposable counting chambers have, due to their construction, a much lower evaporation rate than conventional counting chambers, because only the two narrow sides are open and the distance to the counting grid is farther.
This makes it possible to do some counts without the use of a humidity chamber when the storage time exceeds not more than five minutes. This prevents water condensation on the surfaces (coverslip top, slide bottom slide).
Overfilling and its consequences, as with conventional counting chambers, is less possible and more clearly visible.
Due to the absence of the cleaning steps, there is also no risk of cell damage or lysis by remnants of cleaning detergents.
Slides and disposable counting chambers have nearly the same height. This eliminates complex height adjustment of the object table during the change. This lowers the risk of a lens-slide crash.
Dry viewed counting chambers may have unusual structures (similar to tree-like branching). These "drying cracks" in the micro coating of the glass surface disappear after filling and do not affect the counting.
The Haemocytometer Set

The Haemacytometer Set includes the following:
1 counting chamber (Improved Neubauer)
2 cover glasses
1 red cell pipette with tubing and mouthpiece
1 white cell pipette with tubing and mouthpiece
Instructions for Use
| Cat No | Description | Price |
| --- | --- | --- |
| 5610 | Haemocytometer Set (Improved Neubauer) 2 cell. Special Order | £95.00 (ex VAT) |
| 5600 | Haemocytometer (Improved Neubauer) 2 cell Glass Counting Chamber | £69.50 (ex VAT) |
| 5065 | Haemocytometer Cover Glass x 10 | £16.00 (ex VAT) |