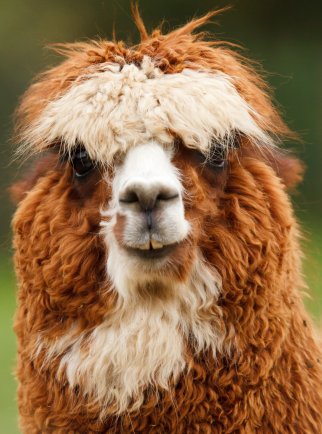 Simple, reliable and cost effective, the McMaster slide Faecal Egg Count (FEC) test equips you to monitor the parasitic load and intestinal health of your pet, commercial and rescue animals.
Left untreated, parasitic intestinal worms in animals from hedgehogs to llamas and alpacas can cause serious illness and even death to infected animals.
A wide variety of parasitic worms can reproduce inside loved and valuable animals. Infection spreads through millions of microscopic eggs shed into the faeces of even one host animal to contaminate shared bedding, stabling, pasture or foodstuff.
Impact Of Covid 19 On Routine Faecal Parasite Egg Monitoring
For pet, commercial and rescue animal keepers, restricted access to routine veterinary monitoring was one of many distressing side effects of the Covid 19 pandemic.
Managing the risks to animal health, even by such readily treatable conditions as parasitic intestinal worms, became much more critical in the absence of regular and reliable testing.
Do It Yourself Diagnostic Faecal Egg Counting (FEC) Techniques
Conveniently, for pet, commercial and rescue animal keepers, the veterinary standard diagnostic for intestinal worms can now be simply, reliably, and economically carried out as a DIY in-house test.
Although microscopic parasitic intestinal worms can be difficult to observe and identify, their eggs – and their potential to cause significant further infection – are larger and more easily observed and identified.
Identifying Intestinal Worms And Estimating Parasitic Load
Identifying and estimating an animal's 'parasitic load' uses pre-prepared solutions and basic laboratory equipment, readily available from Vetlab Supplies. Vetlab's easy-to-follow laboratory method guides you through the taking of samples, preparing the test, examination under the microscope and identifying the type and likely numbers of parasitic intestinal worms.
The straightforward method is known to veterinary surgeons as the McMaster Slide FEC (Faecal Egg Count) Test. A laboratory standard since 1939, The McMaster Slide is basically a small glass cavity of known volume with a calibrated transparent cover that can be viewed under a microscope.
The McMaster Slide Standard Laboratory Faecal Egg Count (FEC)
The McMaster Slide Test relies on the simple fact that, in specified flotation solutions, parasite worm eggs float, while most of the other solid matter in animal faeces tends to sink. So if the number of parasite eggs in a measured weight of faeces can be counted, then the parasitic load in the animal's digestive system can be easily calculated.
And, because the eggs of different parasites have different characteristics, so the careful use of a veterinary microscope and a guided choice of specific flotation solutions, the type and species of intestinal worm can be identified for relevant treatment and control.
Identify Parasites With Off The Shelf Or Custom Made Flotation Solutions
Vetlab Supplies offers a range of off the shelf and customised faecal flotation solutions ideal for general and species specific egg count testing. Matching the density (specific gravity) of the flotation solution to the density of the target worm species eggs allows a qualitative as well as quantitative estimate of an animal's parasitic load.
For McMaster Slides manufactured in glass and robust acrylic, together with all necessary flotation solutions, as well as economical easy to set up and use microscopes, just click or search Vetlab Supplies F.E.C Kits & Equipment
For further information visit our website www.vetlabsupplies.co.uk or call 01798 874567