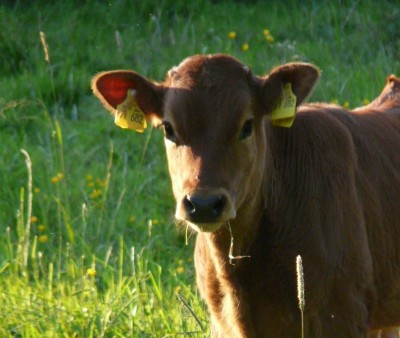 BBC Countryfile – Neospora
"Well… Don't you just love Countryfile" It's a must watch for me on a Sunday evening!
One of the February episodes I watched with great interest as the Adam's Farm feature was titled Adam's microscopic nightmare. What's this I thought?
The microscopic menace quietly infecting livestock is called Neospora and is the most common cause of bovine abortion in the UK. Identified in the 1980's and recognised as a parasite, this disease now costs the UK an estimated 20 million pounds a year.
The feature explains that there are no obvious symptoms for an infected cow, but looks can be deceiving as Adam Henson found out. In Adam's case, 11 of his cows were infected and had to be sent for slaughter.
The Neospora parasite is passed from cows to their calves or spread by dog faeces, but it's so tiny that you need a microscope to see it. In cattle, the characteristics of the disease are abortions in all stages of gestation, dead births and weak calves.
Source: BBC Countryfile – 16.02.1014
We are the exclusive UK distributors for MegaCor Diagnostik (FASTest) kits and one of their new test kits is for the detection of anti-Neospora caninum antibodies in whole blood, plasma or serum in dogs and cattle. The test is an immunochromatographic (lateral flow) technique.
The test comes in boxes of 10 tests and is non-refrigerated so has a long shelf life of up to 24 months. The test procedure is simple and the results are ready in 15 minutes. If you have cattle, talk to your vet about Neospora testing and ask about our FASTest Neoporsa diagnostic test kit.
To find out more about our large range of veterinary diagnostic test kits visit our website: www.vetlabsupplies.co.uk or Telephone: 01798 874567