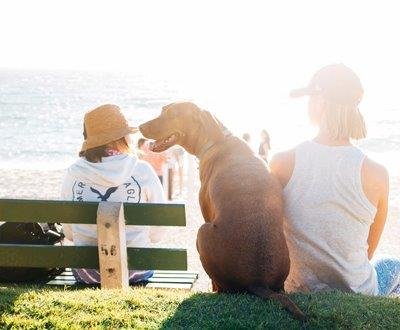 While summertime staples like backyard barbecues and walks on the beach are a lot of fun, they can pose health risks for some pets. It is important to know how to keep your animals comfortable during the summer months, including what vet supplies to use, so that you can prevent any serious conditions, including life-threatening heat stroke.
There is only one place to begin, and this is with overheating. It is easy to underestimate how quickly an animal can react to overheating. Simply leaving your pet alone in a vehicle for a few minutes can be dangerous, as temperatures can go up by ten degrees in about ten minutes, even when the windows are left open. Pugs, bulldogs, and other brachycephalic dog breeds are most susceptible to overheating. You need to recognise signs of dehydration, including lethargy, shallow breathing, sunken eyes, and dry gums. If the symptoms don't clear once you have given your pet plenty of water, you will need some specialist UK vet supplies.
Not all dogs are natural swimmers
There are also water dangers to bear in mind. Not all dogs are natural swimmers so don't leave yours unattended. Plus, you should check their ears afterwards to ensure they aren't waterlogged. Dogs are very prone to ear infections, which will also require vet supplies for them to be cleared. Also, your animal will require skin protection, just like we do, during the summer months. Pets can develop skin cancer and sunburn, especially those with short and light-coloured hair.
If you use human-formulated sunscreen, your pet may be tempted to lick it off. This can cause vomit and bloody diarrhoea. Instead, purchase sunscreen that has been formulated specifically for pets from a vet supplies UK store. Another thing that can easily cause diarrhoea, vomiting, and gastrointestinal irritation are the rich, fatty foods that are eaten at barbecues, including corn on the cob and onion. Make sure you keep this away from your pet.
Summer allergies
Pets can also develop summer allergies. You need to watch out for ear infections, paw and skin irritations, as well as watery and itchy eyes. If you notice these symptoms, you should either try Benadryl or seek advice from someone at a specialist veterinary consumables store. Aside from this, you need to make sure your pet does not drink stagnant water, as this can harbour bacteria that causes leptospirosis. This is a disease that can also enter a pet's body through broken skin, the mouth, nose, and eyes. There is a vaccine to prevent it, so it's a good idea to consider this.
As you can see, there is a lot that needs to be considered during the summer months when it comes to the health of your pet. However, it's important to shield them from the soaring temperatures and other risks that can cause harm. Plus, having vet supplies in the home just in case something goes wrong is always a good idea.
For further information about our products contact us on…Tel: 01798 874567