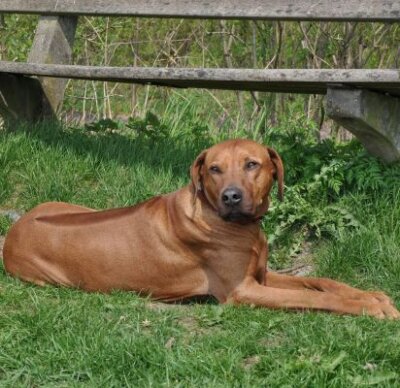 With the summer holiday season, the chance that young children will encounter dogs they've never met before is greater than ever.
Data from NHS Digital shows the group most likely to arrive at hospital A&E suffering from dog bites is children under the age of 9. The former Health and Social Care Information Centre also reports that younger children are more likely to be bitten by dogs they don't know than by the family pet.
In public places such as on the beach or in the park, keeping children away from other people's dogs is almost impossible and making children scared of dogs may store up psychological problems for the future.
Promoting their Dog Bite Prevention Campaign, RSPCA dog welfare experts encouraged parents to teach their children how to interact safely with stranger-dogs. The animal charity is publicising its 6 Golden Rules for keeping your child safe this summer in a dog rich environment.
Never leave a child alone with a dog
These rules emphasis the responsibility of parents to never leave a child alone with a dog – especially one with an unknown temperament. Parents and carers are encouraged to teach children to be polite and respectful to dogs – never treating them cruelly, or causing them stress and aggravation.
The RSPCA's guidance includes simple and practical advice including never approach a dog you don't know – especially while it's eating, sleeping or unwell. And never take a dog by surprise or try and take a toy or plaything from one.
The Society's instructions aren't limited just to parents. Dog owners too will find helpful safety tips; such as not being afraid to take the initiative for the good of the dog as well as a child. And be ready to take your dog to a quiet place if they seem unhappy or stressed by the presence of young children.
Pet owners need to be aware of risks to their dogs from other dogs
As well the dangers of dogs for children, pet owners need to be aware of risks to their dogs from other dogs. Always take sensible precautions to keep your dog safe from animals you don't know and always within your control – especially if you're on holiday abroad.
Many holiday parasites and infections are most easily treated when they're detected early. Your vet will have access to quick and veterinary diagnostic tests able to identify the cause of common diseases and infections such as parvovirus, anaplasmosis or canine distemper. If you think your dog has been injured or has picked up an infection from a stranger-animal, then consult your vet as soon as possible.