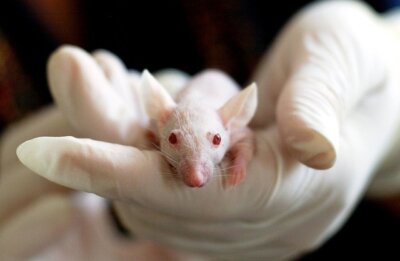 For the UK's millions of laboratory animals, the 3Rs aren't about Reading, Writing and Arithmetic. Instead, they're three letters that spell out the legal and ethical responsibilities of veterinary laboratories.
The care and welfare of UK laboratory animals are set down in the United Kingdom's Animals (Scientific Procedures) Act 1986. Amended in 2012 to align UK Act with European Directive 2010/63/EU, the Act requires facilities housing laboratory animals to appoint qualified, competent and influential 'Named Persons'.
Replacement, Refinement and Reduction
Among the plethora of acronyms denoting the duties of 'Named Persons' is the NACWO – Named Animal Care and Welfare Officer. The NACWO would be expected to show a high level of knowledge and competency not only in the core skills of animal care, health management and the recognition of pain and suffering, but also of relevant UK law and animal welfare ethics.
The principles of laboratory animal welfare are laid down in the ethics code known as the 3Rs – Replacement, Refinement and Reduction.
Reducing the number of animals in laboratories can be achieved by better planning, so that more information is obtained from fewer animals. The sharing of information between laboratories would reduce unnecessary duplication, while advances in techniques such as imaging could enable longer study periods and so require fewer animals.
Refinement will be driven by advances in laboratory husbandry; both in improved veterinary laboratory equipment and in a better understanding of animal needs and behaviour. Increased levels of scrutiny by animal welfare organisations, the media and public concern will further energise the drive toward refinement in animal care.
Replacement might include a switch from tests using animals to using tissue cultures. As computer modelling and simulation becomes more sophisticated, it might be possible to replace live material altogether.
Although 'Replacement' is the ultimate goal of the 3R ethic, animal welfare organisations continue to express concern over the number of animals in UK laboratories. Over 2 million procedures were carried out in 2016; the vast majority on species such as mice, fish and birds. Less than 1% of procedures involved horses, dogs, cats and primates.
Championing the 3Rs in the UK is the NC3Rs (National Centre for the Replacement, Refinement and Reduction of Animals in Research). By focusing their resources on science-led and evidence-based research, the centre fosters collaboration between universities and industry to develop and introduce 3Rs methodologies into the academic and commercial environment.
To find out more about our large range of veterinary products visit our website: www.vetlabsupplies.co.uk or Telephone: 01798 874567