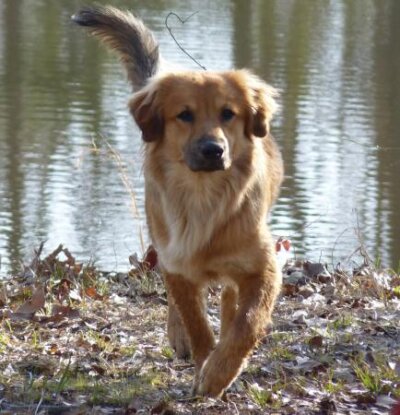 Pet friendly tourism is on the increase as animals become more and more part of the family. According to MedicAnimal's recent poll, 90% of dog owners took their pet with them on holiday; while a leading provider of camping and caravan holidays reported one in five of their holidaymakers brought their dogs along too.
From cottages to country house hotels
From cottage rentals to country house hotels, pet-pampering options range from table d'hôte or à la carte menus through luxury bedding and spa treatments to spiritual retreats. And it's not just dogs that are getting away from it all with their owners – just about anything with fur, feathers or fins is very much on the 'pets welcome' guest list.
So where are Britain's pets taking a break? For dogs, it's all about the great outdoors. Anywhere with wide-open spaces to run and roam free is the first choice for canines. With most UK holiday companies now offering pet-friendly properties the length and breadth of the country, specialist websites are springing up with suggestions and recommendations for you and your pet.
Travelling can be stressful 
But don't let your focus on the destination take your mind off caring for your pet on the journey. Travelling can be the most stressful part of going on holiday – for your pets as much as for you. If your pets aren't regular travellers then get them used to the idea well before the long trip. Give safety and comfort with a secure container and favourite blanket or toys. Remember to provide water, ventilation and plenty of stops and reassurance throughout the journey.
Talk to your vet before you travel with your pet
If you're taking your pet out of the UK, make sure your Pet Passport is updated and showing evidence of your pet's health, microchip and vaccination status. To be sure, talk to your vet before travel. You can sure of sound advice and your pet can have any necessary veterinary diagnostic tests; saving your pet from possible health risks and you from a ruined holiday.
But what if your pet's not a good traveller or you're taking a holiday your much-loved pet really isn't going to enjoy? Maybe a well-chosen boarding kennel or expert pet-sitter is the best solution. For your pet's comfort – and your peace of mind, choose care or accommodation that comes highly recommended. Check there'll be plenty of human-animal contact in a clean, spacious and stress-free environment. Then your pet can relax and look forward to a rested and joyful reuniting when you return – similarly rested and joyful… hopefully.