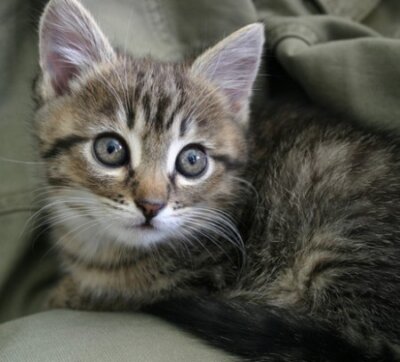 Post-Covid Cats And Kittens Look To Life After Lockdown
Housebound cat lovers have sought out feline companionship to get them through the government enforced lockdown. In October 2020, the RSPCA posted a more than 188% rise in internet searches for 'Kittens near me' in just a few months.
Now, with lockdown easing, pet charities are concerned for the health and well-being of cats and kittens homed or re-homed during the Covid pandemic.
Pet owners are being urged to consider the long term physical and mental health of their companion animals as life returns to normal. But normal for owners is a disruption to their new pets' settled routines of feeding, exercise and near constant human company.
When Lockdown Life Is Normal Life
Pets most likely to experience tough times post-lockdown are cats and kittens adopted into homes during the pandemic. Adult cats are creatures of habit. Kittens too become settled into everyday routines and take time to adjust to changing circumstances.
Felines joining a household under lockdown will not have experienced 'normal life' in terms of where and when their food is served, or when and how they can get outdoors and back in again.
Home-Alone Kittens In The Post Covid World
Kittens are adept at finding mischief when bored or unattended. Starved of the stimulation provided by human company, they'll soon find ways to entertain themselves by scratching furniture, chewing cables, eating cat-poisonous house plants, getting trapped in small spaces and even falling into sinks and toilets.
Keeping Kittens Healthy and Happy Alone Indoors
Given even the most basic items and materials, home-alone kittens have the imagination to make their own entertainment. Scrunched up paper bags, empty cardboard boxes, table-tennis balls and something to scratch – other than your furniture – can turn any space into a cheap and safe feline adventure park.
Every play-park needs some where to rest, somewhere to find refreshments and adequate hygienic toilet facilities. Equip your post-lockdown feline fun-room with easy access to clean water, sufficient dry food for the day, a soft warm bed to crash out on and at least one clean litter tray.
Preparing Cats and Kittens For The Great Outdoors
Looking to the future, as your new kitten approaches the end of its four-month stay-at-home, you'll want to make sure your pet is fully protected for entry into the big exciting and potentially dangerous world outside your door.
The RSPCA's guide to Looking After a New Kitten offers plenty of good advice to new cat owners both in and out of lockdown. Most important is checking with your vet that your new kitten is fit, healthy and fully vaccinated against those highly infectious feline viruses that cause cat flu, feline infectious enteritis and feline leukaemia even before it goes outdoors.
Until that day dawns, and as you re-enter your own world of pre-pandemic normality, a word of warning. Setting your home-bound kitten to play as you attempt to embark on your old post-lockdown daily routine, could be so distracting that you completely forget to leave for work at all!
Visit our website www.vetlabsupplies.co.uk or Tel: 01798 874567