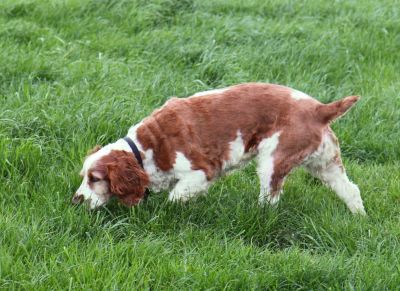 It's Not the Blood They Suck, It's What They Leave Behind
Ticks are an unpleasant experience for dogs and people. Unlikely to cause lasting harm in themselves, the diseases and infections they carry, however, are another more serious story. FASTest Lyme and FASTest Bor-In-Tick help vets in the fight against Tick-Borne Diseases.
Cold Blooded Parasite Seeks Warm Blooded Host
Having no way to regulate their body heat, ticks are not normally inactive through the winter but begin actively feeding in the spring and early summer. In the heat summer, some species of tick reduce their parasitism greatly, though ticks often reach a second peak of activity in the autumn.
Most likely to sink its jaws into your dog is the sheep tick (Ixodes ricinus), although ticks more commonly found on hedgehogs, (Ixodes hexagonus) or hosted by foxes and badgers (Ixodes canisuga), might also help themselves to a blood meal from you or your canine companion.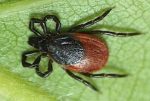 The Three Blood-Sucking Stages of a Tick's Life
Ticks have a 3-stage life cycle. Depending on the species of tick, each stage might feed on a different host or take a repeat meal from the same species type.
After hatching from over-wintering eggs, the six-legged tick larvae climb plant stems to hitch a lift and scrounge a blood-meal from a passing warm-blooded animal.
Suitably fed, the larvae releases its grip and falls to the ground where it grows, moults and develops into its second, immature form as an 8-legged nymph. The nymph stage repeats the behaviour of its younger self, again feeding and dropping off into the warm moist undergrowth where it matures into its hard coated, 8-legged adult form.
After mating, the adult female tick climbs out of the undergrowth one final time to suck the blood that will nourish her eggs before dropping back to earth to lay the eggs that will lie dormant and hatch out in the following spring.
In-Tick Test Puts Vets One Step Ahead of Borrelia-Lymes
Heavy infestations of ticks can take enough blood from their hosts to cause anaemia, and the wound caused by a tick bite can become infected, especially if its mouthparts remain embedded in the skin. The most serious potential for sickness and even death from tick bites comes from their role as vectors for blood-borne parasites. Perhaps the highest profile Tick-Borne Disease (TDB) is Lymes Disease caused by the bacteria Borrelia burgdorferi.
Lymes disease, in a blood sample from a suspected infection, is rapidly and reliably diagnosed with the FASTest Lyme diagnostic kit. Now, with FASTest Bor-in-Tick, Vets can test for B.burgdorferi in ticks found on animals or in their environment, putting vets and their clients one step ahead of a potential Lyme Borrelia outbreak.
To find out more about our large range of veterinary diagnostic test kits visit our website: www.vetlabsupplies.co.uk or Telephone: 01798 874567