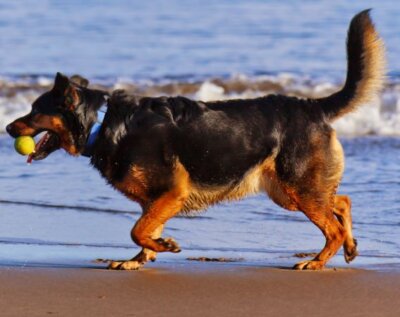 Zoonotic Potential is not a phrase you'd expect to use everyday – unless you're a vet, but it's one that's set to have a greater impact on you, your health and your pet's health, especially if you enjoy the company of your pet when you travel abroad.
Since July 2004 it's been relatively easy to travel to and from the UK without leaving your pet at home or enduring the long separation of enforced quarantine. Now all you need is to have your pet microchipped, vaccinated against rabies, treated for tapeworm – if your pet's a dog, and have all this recorded in your pet's passport.
Thanks to advances in electronic and medical technology, it's now simple and straightforward to safely take your pet with you on holidays and even business trips abroad. But it's what your pet might bring back from its travels – and might, potentially pass on to you and your family, that's starting to worry UK vets.
Pets and their owners travelling further afield
Zoonotic Potential is how your vet describes the chance that your pet might pick up a disease and then pass it on to you. Compared to many countries, the UK is exceptionally free from serious and life-threatening diseases of both humans and their pets. But as pets and their owners travel further afield, the chance of encountering and bringing home such a disease can only increase.
Of special concern to vets are so called 'vector-borne' diseases. These are parasites and infections transmitted between animals by intermediaries such as fleas, mites, ticks and biting insects. This means that even though you might think you've kept your pet away from other, possibly infected, animals and food, you can't be sure your pet hasn't picked up a disease-carrying vector.
Diagnostic Test Kits for Insect Borne Diseases
As usual, prevention is better than cure. Your vet can provide you with the best applications and treatments to stop nasty, disease infested, hitchhikers getting a free ride on your pet. Your vet will also advise you on the precautions you and your pet should take while you're abroad.
But if, when you get home, your pet shows symptoms of being less than 100%, then visit your vet right away. Early testing of your pet with Vetlab Supplies Diagnostic Kits for insect borne diseases including Leishmaniasis and the tick borne Anaplasmosis will not only give a prompt diagnosis and the right treatment for your pet, it will also reduce any Zoonotic Potential risk to you and your family.
To find out more about our large range of veterinary diagnostic test kits visit our website: www.vetlabsupplies.co.uk or Telephone: 01798 874567