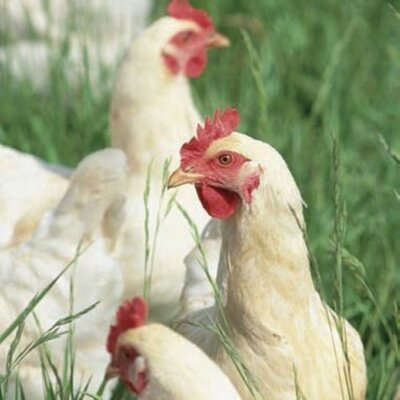 The annual winter migration season brings huge flocks of wild birds from Europe and Asia to British shores; carrying with them a heightened risk of an avian flu epidemic.
For the second time this winter, the UK government has imposed a Prevention Zone order to protect UK captive and commercial bird stocks from the potentially devastating avian flu virus, H5N8.
First imposed on 6 December 2016, the Chief Veterinary Officer's safety measure, requiring poultry keepers to either keep their birds indoors or isolate them from contact with wild birds, has been extended to 28 February 2017.
Prevention Zones
The Prevention Zone means even those who keep chickens, ducks and geese as pets must take action to separate their birds from wild populations, and take measures such as disinfecting footwear, equipment and clothing before and after contact with their birds.
Detected in Europe late in 2016, the H5N8 bird flu first appeared in the UK at a turkey farm in Lincolnshire in mid-December, triggering the first Protection Zone order. A second case was found in Carmarthenshire in early January and a further Protection Zone imposed.
APHA continues to monitor wild bird populations
Although avian flu H5N8 has been detected in wild birds in Wales, England and Scotland, there is debate among the scientific community as to whether the spread of bird flu is attributable to birds migrating from Europe and beyond, or not. The Animal and Plant Health Agency (APHA) continue to monitor wild bird populations and test for avian flu in dead birds found on reserves or by the public. In the meantime, current restrictions have been renewed as a precautionary measure.
The threat to human health remains very low
Despite its description as a Highly Pathogenic Avian Influenza (HPAI), the advice from Public Health England (PHE) is that the threat to human health remains very low.
Prevention Zone restrictions are expected to end as the migration season ends and the risk from wild birds diminishes with Eurasian birds returning to their more easterly and northerly breeding grounds. Even so, a high level of ongoing vigilance, involving the veterinary laboratory supported with diagnostic tests such as FASTest AIV Ag, will be vital for the continued protection of UK commercial flocks, as well individual pet birds.