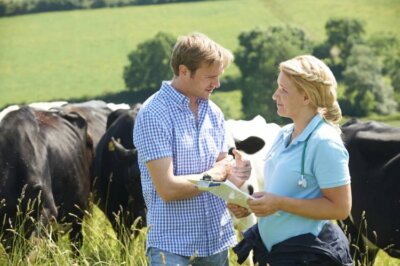 As Britain looks toward a future separate from the borderless union of Europe, the question of whether or not the UK's animals will be better off is still a hot topic of argument.
Historically, Britain was the first country to pass any form of animal welfare legislation. Known as Martin's Act – after the MP and animal activist, Richard Martin, his 1822 bill outlawed the "cruel and improper treatment of Horses, Mares, Geldings, Mules, Asses, Cows, Heifers, Steers, Oxen, Sheep, and other Cattle.
Unfortunately, the 1822 bill failed to specifically mention bulls; an omission corrected in 1835 with the inclusion of bulls, goats, sheepdogs and bears. 170 years of further amendments followed culminating in the comprehensive 'Animal Welfare Act' of 2006.
European lawmakers have taken animal welfare very seriously
For all the criticism pitched their way, European lawmakers have taken animal welfare very seriously – notably in matters relating to farmed pigs and chickens. In 2012 the EU outlawed bare cages for battery hens, and banned movement-restricting sow stalls for pigs in 2013. What will happen to these EU directed laws, as Britain and the EU part company, has yet to be debated, let alone decided.
Tedious and time-consuming EU regulations might seem, they do offer a single and unified set of regulations imposed and accepted across almost the entire continent. Traders and travellers in each member country know what to expect and what is expected; which also provides an assurance of certified diagnostic testing standards for incoming and outgoing animals of every size and description.
The reality of Brexit will be a testing time for farming
The worry now, especially if other countries choose to break with the EU, is that each will devise and dictate its own independent set of rules and regulations. Widely differing standards of welfare, health certification and levels of diagnostic testing might seriously damage public trust in animal-based commerce resulting in misinformed calls for yet more, and poorly directed, legislation than ever before.
The reality of Brexit will be a testing time for farming, equine and pet-animal businesses. The veterinary profession, with the resources of the veterinary supplies industry, must be ready to provide a bedrock of expertise and reliability on which new and, hopefully, even higher standards of animal welfare, business security and international co-operation can be solidly built.