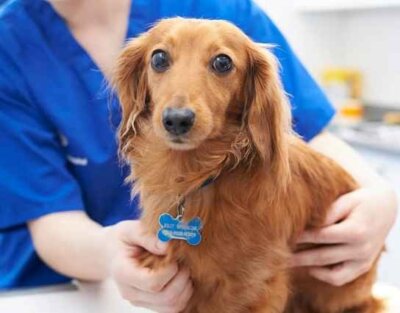 Veterinary Practices Have Worked Hard To Serve Pets & Livestock
Through this time of Covid 19 pandemic, veterinary professionals and practices have worked hard to serve pets and public, maintain the health and well-being of their staff and function as viable businesses; but at what cost?
Early Effects Of Lockdown On Veterinary Practices
Successful veterinary practices must perform as commercially viable businesses as well as accessible and effective public services.
In April 2020, when the first nationwide lockdown was still in its early days, The Royal College of Veterinary Surgeons began a series of comprehensive monthly surveys of UK veterinary practices.
These RCVS surveys reveal that the Coronavirus pandemic has had a detrimental impact on the life and viability of UK veterinary practices.
Monthly Survey Tracks Progress Under Pandemic
Of the 532 practices that responded to the RCVS April survey, 80% of vet practices reported that they had been forced into 'significant cuts to services'.
97% of practices said they were limited to emergencies or urgent cases only. Equine service practices suffered larger cuts (75%) than small animal (19%) and mixed animal (14%) practices.
On commercial viability, 66% of practices reported weekly turnover reductions of more than half, although 71% said they had no plans yet to close surgeries.
62% had placed veterinary surgeons on furlough or intended to do so. For other practice roles, the figures were 64% for veterinary nurses and 78% for other support staff.
Making Progress Under Changing Covid Conditions
The summer relaxation of some restrictions saw 85% of practices reporting a resumption of 'near normal' operating conditions with nearly a third reporting 'business as usual'.
More recent RCVS surveys show UK veterinary practices adapting quickly with the more nuanced response necessary to maintaining the health of patients, public, practice staff and the business.
The situation for furloughed staff had improved greatly with only 10% of practices reporting furloughed veterinary surgeons, compared to 47% just three months earlier.
56% of practices said that cash flow had stabilised or improved on the situation 3 months earlier. Worryingly, 20% responded that cash flow had worsened since before the pandemic.
Uncertain Future For Vets Under Covid-19
Practices are likely to face continuing uncertainty as rules and guidance change quickly in response to changing Covid-19 infection rates.
Vets with a cross-border client base, and practices with surgeries in two or more UK regions, each setting their own regulations, may find difficulties in co-ordinating services and resources.
The effect of 'track and trace', and the consequent issue of quarantine and self-isolation, may have further unpredictable effects on the staffing of surgeries.
Changes to UK Government Support Schemes such as Business Interruption Loans and the Self Employed Income Support Scheme are likely to cause a further administrative burden, while their on-going future value and availability have yet to be ascertained.
However, practices are learning to be resilient and responsive in continuing the provision of emergency cover and essential or legally mandated services such as routine screening for Bovine TB.
Keeping Practices Safe And Well Under Covid-19
Resources and guidelines for maintaining the health and welfare of the public, patients and practitioners are much more readily available now than at the beginning of the pandemic.
Among those offering authoritative advice, The British Veterinary Association (BVA) are providing a comprehensive list of Frequently Asked Questions on Coronavirus for Veterinary Professionals and The Public.
Guidance on supporting the physical, mental, social and financial health and well-being of veterinary professionals is available in a Vetlife Helpful Guide produced by Helpline Manager, Dr. Rosie Allister.
Personal Protective Equipment (PPE) for veterinary professionals is now more readily available than at the beginning of the pandemic.
Supplies of disposable nitrile gloves, disposable medical facemasks, hand sanitiser and surface cleaning solutions can be ordered efficiently and economically from Vetlab Supplies Consumables Range.
Visit our website www.vetlabsupplies.co.uk or Tel: 01798 874567