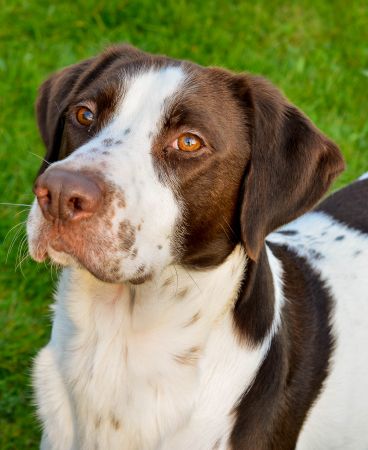 The seasonal message that a dog is for life has become a familiar warning. Yet the consequences of a puppy or kitten for Christmas are all too common in animal shelters and re-homing centres throughout the year that follows.
But it's not only dogs that outgrow, out-eat and outspend their Christmas welcome. Other well-meant gifts of a pet also find their upkeep running far beyond their owners' means to support them.
Cost of pet ownership
To help prepare would-be pet owners for the ongoing commitment, Wood Green Animal Charity and Total Money.com have pooled their respective expertise to build an online 'cost of Pet Ownership' calculator.
Intended primarily to pre-warn Christmas pet purchasers, the website gives a broad estimate of the impact on your pocket you can expect from various sorts of pet over the animal's lifetime.
Given the longevity of some pets such as a tortoise – which can be a member of the household for up to 75 years, the lifetime costs of some relatively undemanding animals can be surprisingly high.
The calculator offers you twelve pet options including various size dogs, cats, guinea-pigs, lizards and fish.
Intending to pamper your pet?
Depending on how much you intend to pamper your pet, the most expensive to keep animal is a tortoise. Thanks to its longevity, a tortoise can cost as much as £27,787 over 75 years. Small dogs can be surprisingly more expensive than large dogs, because they tend to live longer lives – 15 years compared to 11.5, with a lifetime difference of £19,224 compared to £17,234
A cat is almost a bargain at £12,322 over a respectable life-span of 16 years. But if you can give your love to a chicken, you'll only spend a penny-pinching £4,701 – not to mention the money you might save on buying eggs. But if you want a really economical pet, the solution for you is simple: it's a fish.
Responsibly, the pet calculator includes an investment in veterinary diagnosis, care, treatment, microchipping and dedicated food bowls, bedding and collars where appropriate.
Reassuringly perhaps, in a recent survey of 1000 dog owners, American Express found that more than a quarter spent more on their dogs today than they did five years ago. Hopefully, this indicates that pet owners are happy to share their hard-earned cash with the animals that share their homes – not just for Christmas, but for life.